Backbend . Silver and Turquoise Yoga Ring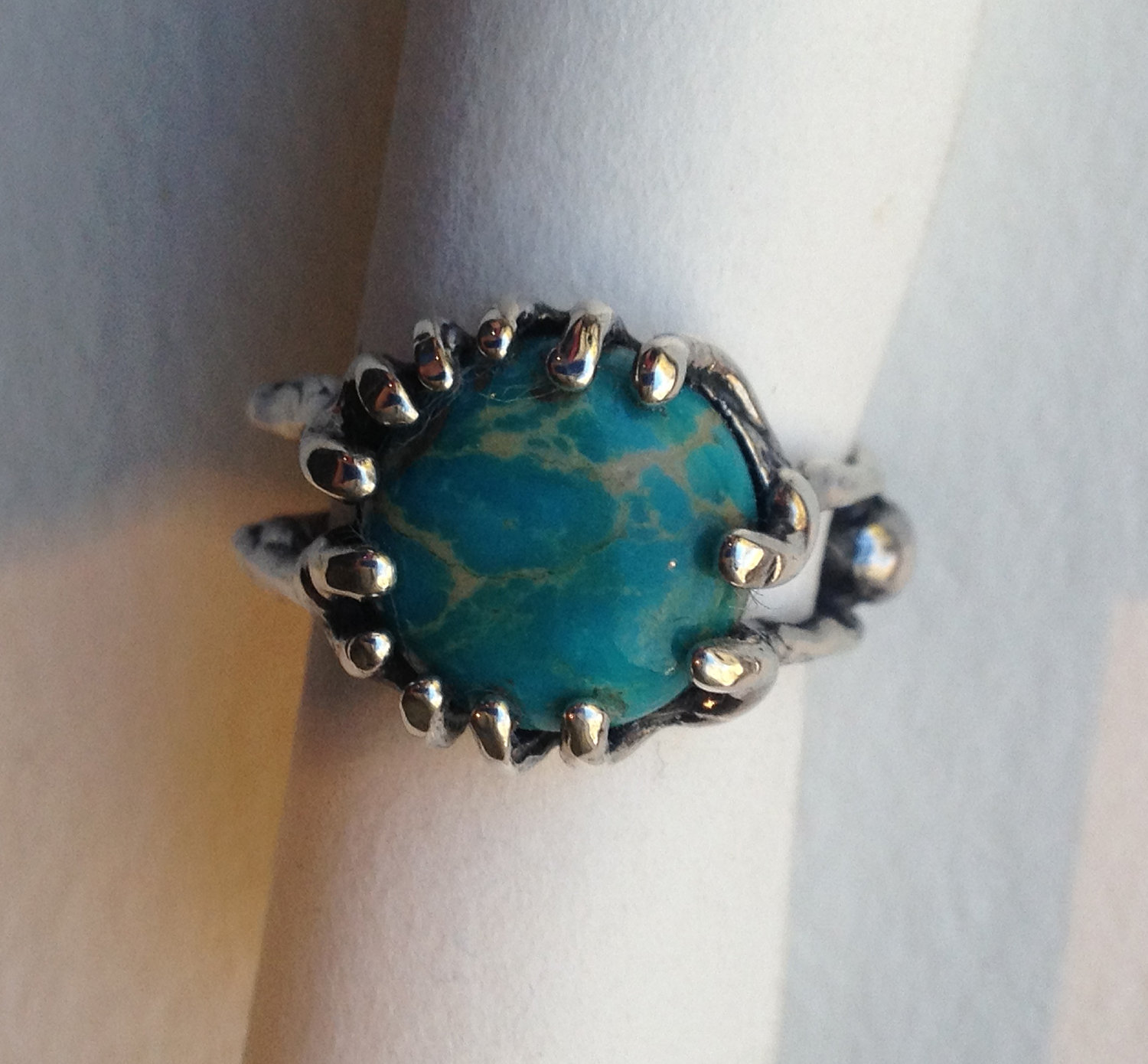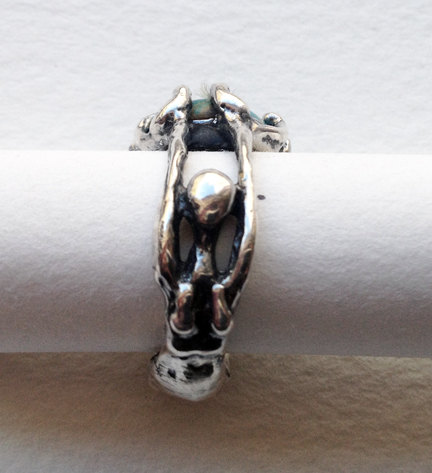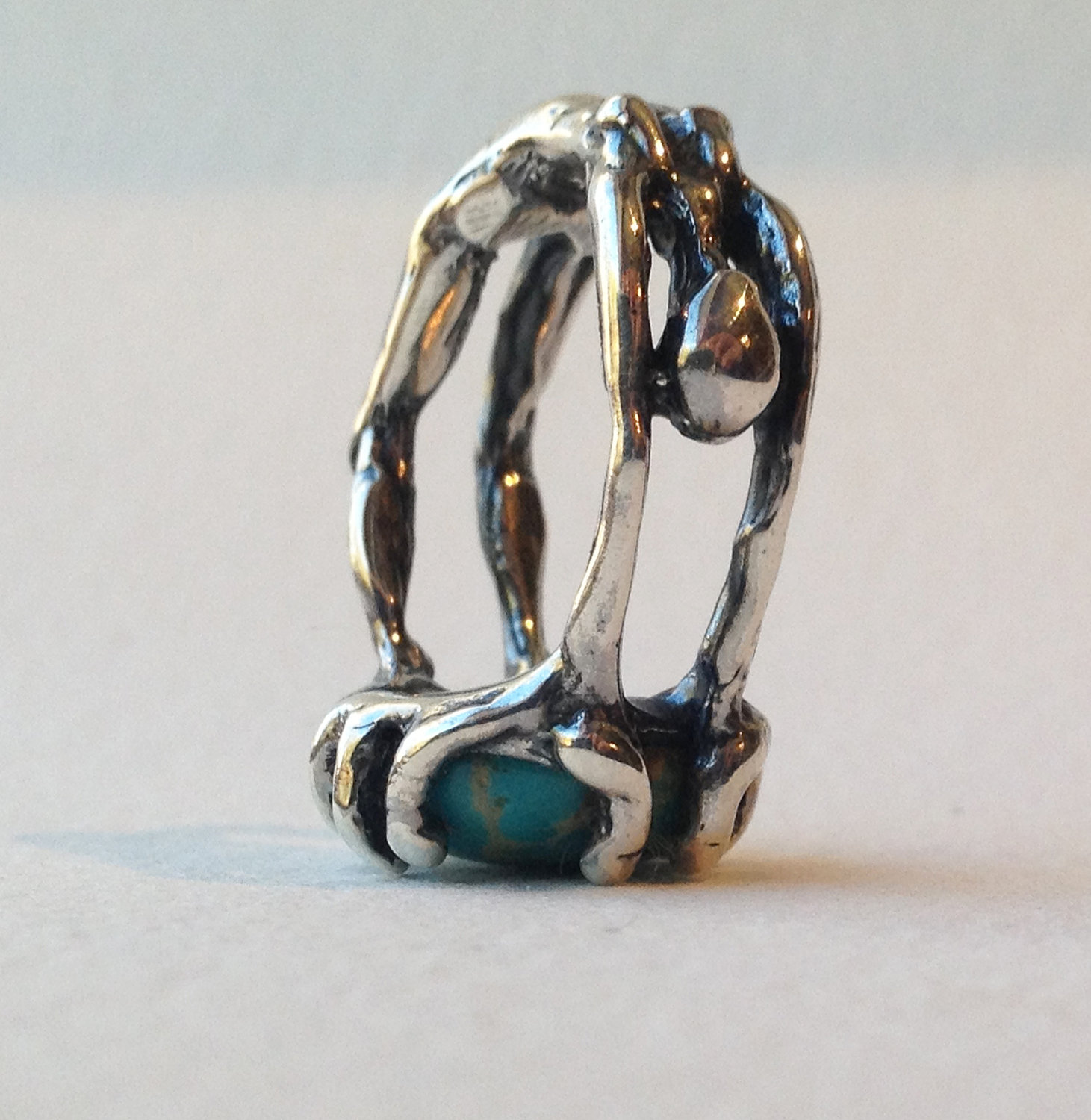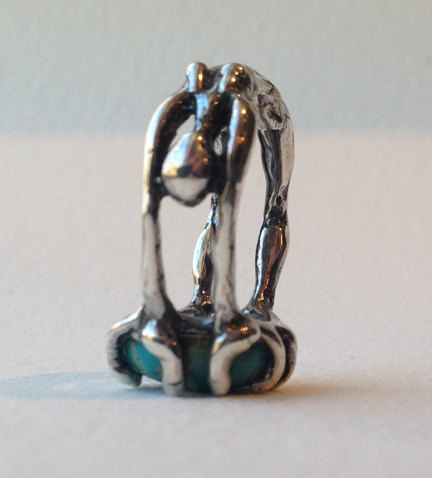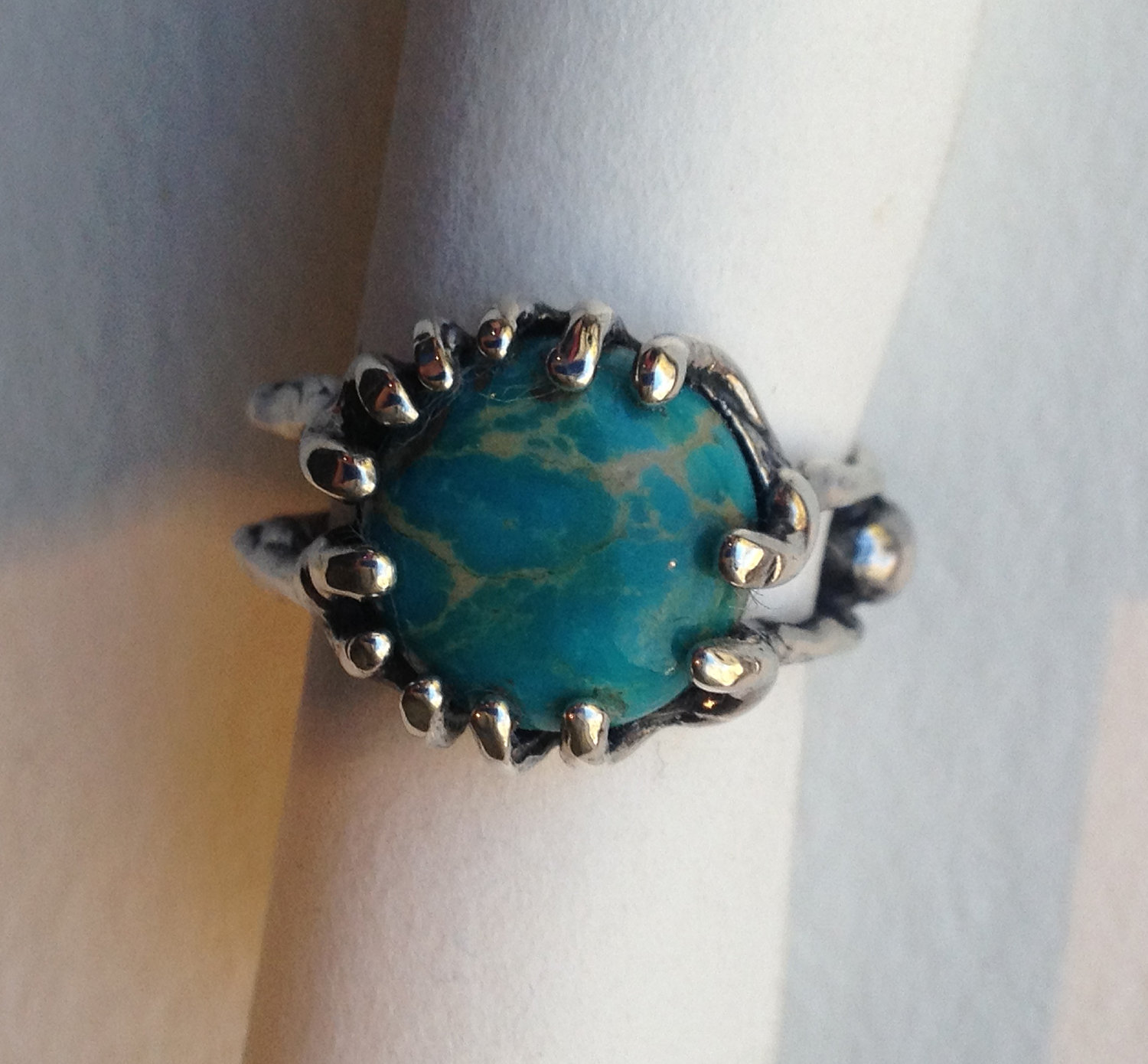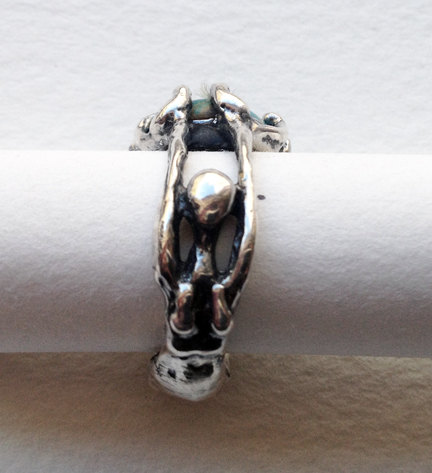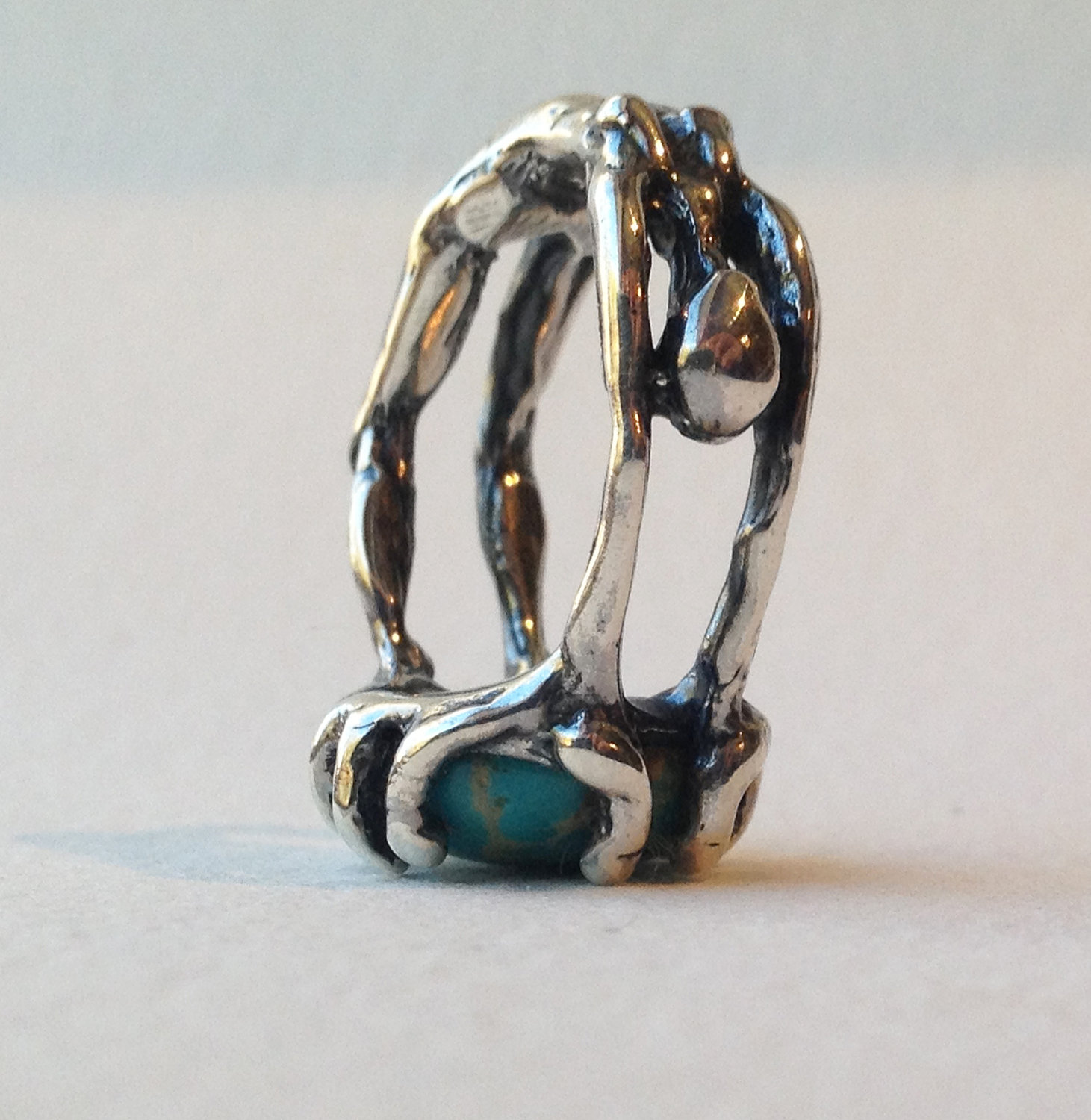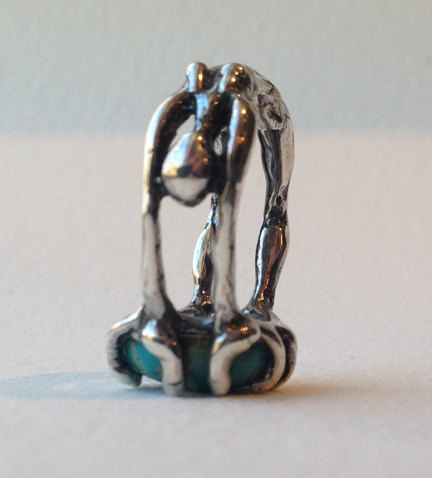 Backbend . Silver and Turquoise Yoga Ring
Currently available with pink Rose Quartz for spring… for Royston Turquoise (as pictured) please send a note and I will carve a custom yogi ring for you!
XO
Urdhva Dhanurasana in recycled sterling silver with Royston Turquoise (NV), a piece of the sky held by her hands. For the love of light, earth and the yoga practice. The fingers and toes of a sterling silver yogi in backbend hold a natural round piece of Royston Turquoise, the back of the ring is open, allowing the stone to rest on your finger and, coupled with the gaps between arms and legs, makes it breathable and fun.

This is a custom carved ring, please specify your size and allow 6-8 weeks for carving and casting... and if you have specific stone requests, let me know! I'd love to be of service in making yours most meaningful.
xo