XX . a symbol of friendship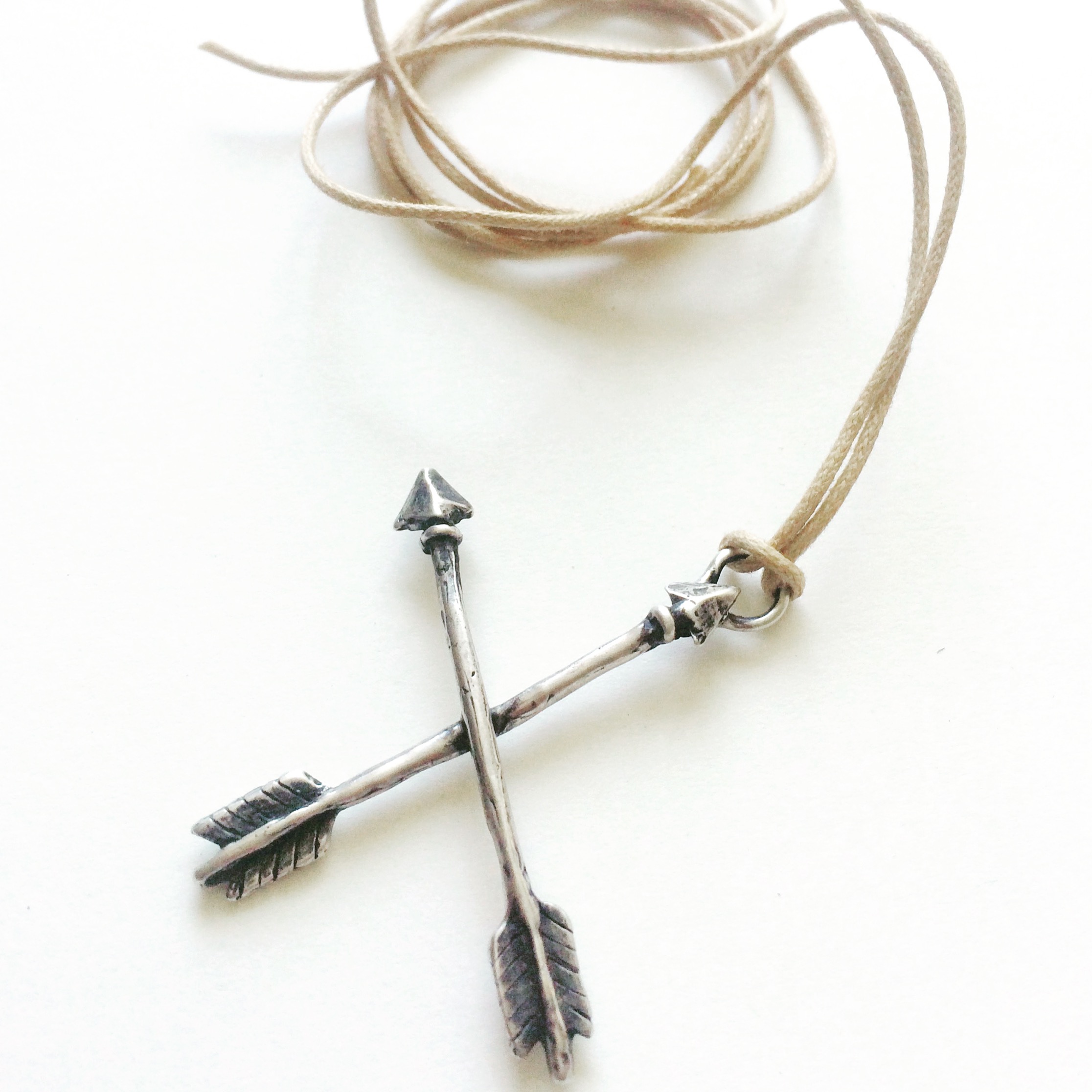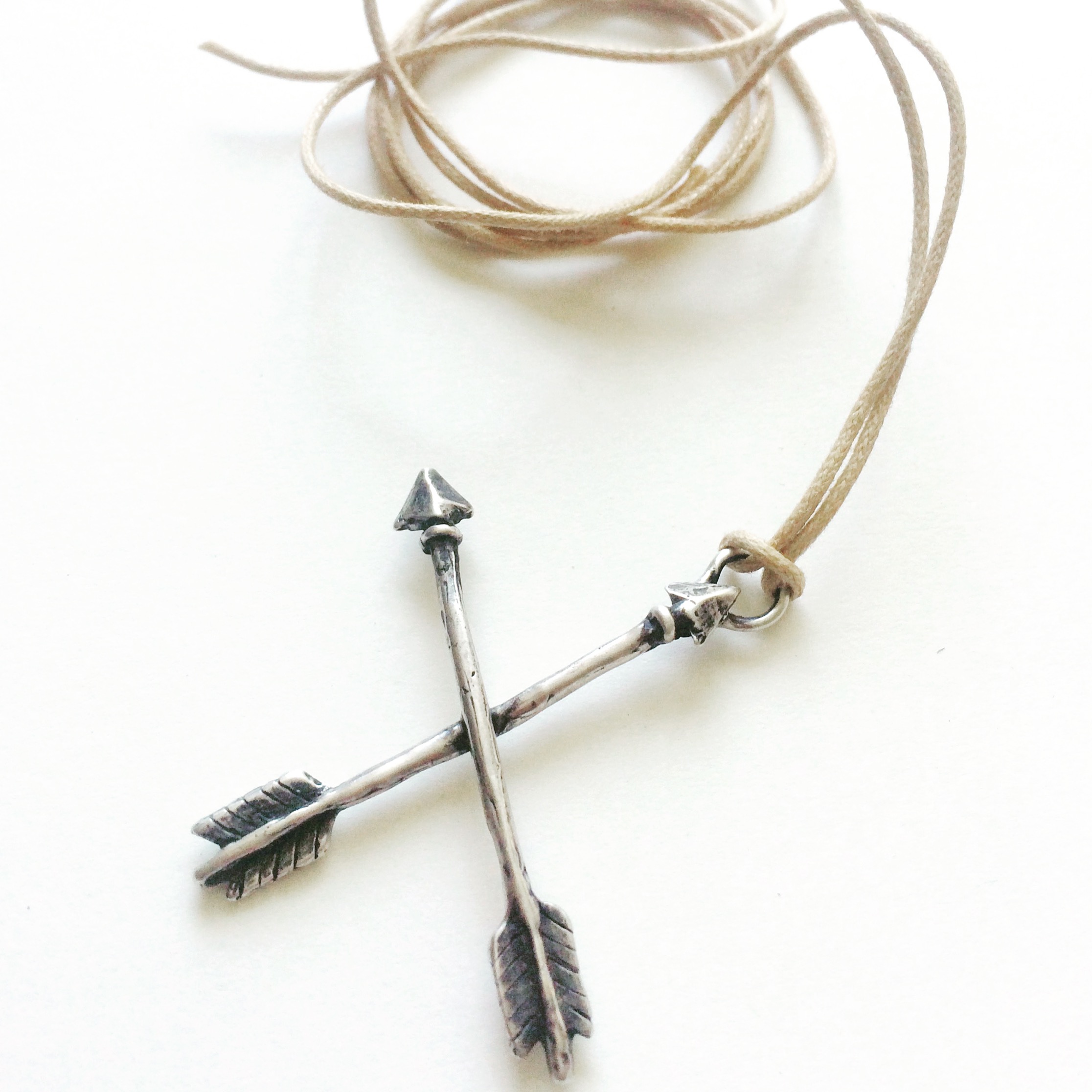 XX . a symbol of friendship
Crossed arrows X X a symbol of friendship individually handmade, carved in wax and cast into predominately recycled sterling silver by Crystal Hartman of Durango Silver Company, Durango Colorado. Tie these arrows on as embellishment, talisman, memory and a necklace with love and organic cotton.
...all arrows on Crystal Hartman Art Jewelry are also available in predominately recycled 14k yellow and white gold.
Handmade arrow necklace in predominately recycled sterling silver with organic cotton by Colorado artist Crystal Hartman.